One of the details that require more attention and that make the difference once opted for the stainless steel faucet is the external finish. If you love metals with opaque details and craft traits, the most suitable solution is brushed stainless steel.
In today's article we will discover how this process is carried out and why to choose it for your tap.
Style is a way to say who you are without having to speak
How is brushed stainless steel made?
The elegant finish of the brushed stainless steel is the result of a careful craftsmanship that is carried out through the use of papers and abrasive cloths of different grain. Every single step of the process is strictly controlled to obtain a result that is always precise and homogeneous.
In more detail, this type of processing takes place through specific machines that have the task of removing the superfluous material from the surface of the metal. In addition, the advantage of brushing is to allow you to restore the original finish from any surface scratches that may occur over time.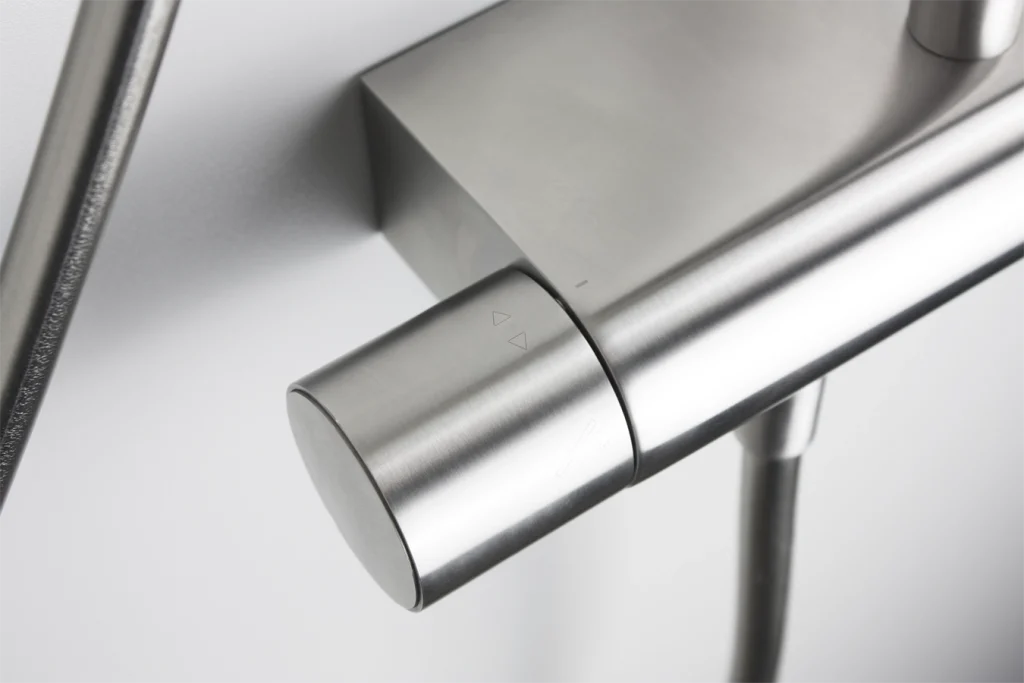 A common practice during this procedure is to combine abrasive brushes with specific polishing pastes or waxes in order to greatly increase the final gloss of the metal.
The big advantage of this type of processing is the uniqueness. In fact, the dexterity with which you get brushing, makes every design product that benefits is unique. A real piece of craftsmanship!
Why choose a brushed stainless steel tap?
A faucet made of brushed stainless steel, in addition to having all the qualities of a stainless steel product (read the article in which we tell why the best bathroom taps are stainless steel), certainly has a matte, unique and, given its workmanship, unrepeatable from one piece to another.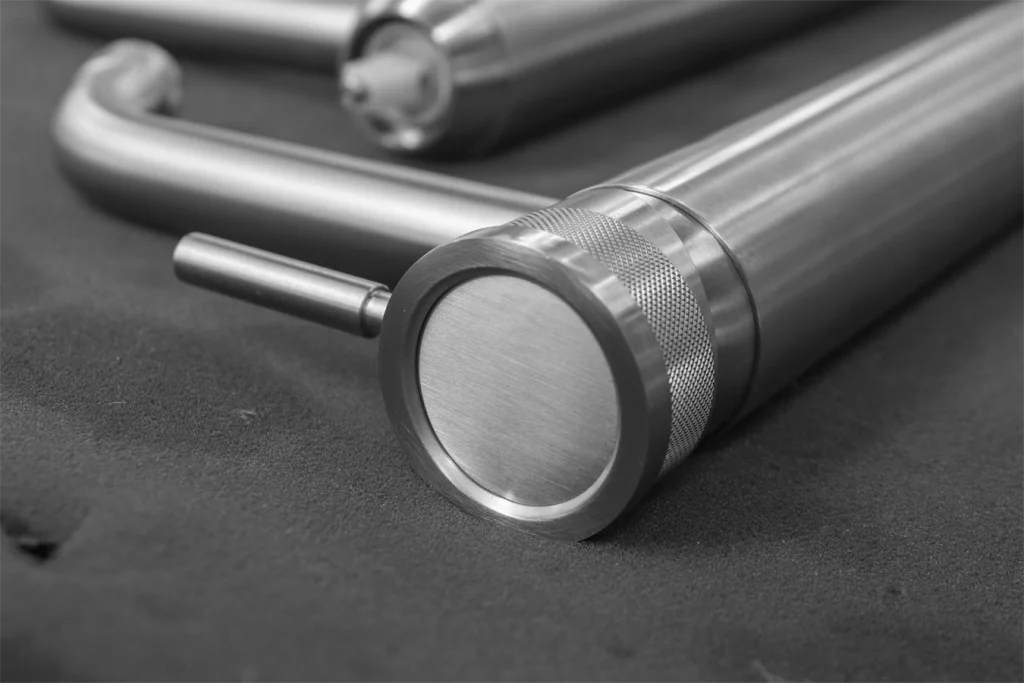 Brushing certainly has an important aesthetic function, suitable for those who love elegant and refined objects (often, in fact, it is chosen for furniture and interior design elements), but it is also chosen for its high practicality. A brushed stainless steel faucet, in fact, is a product that is perfectly suitable for both indoor and outdoor environments, it is anti-fingerprint and easy to clean. In short, an object that combines the refinement of design and craftsmanship with practicality and functionality.
Super Inox finishes: elegance and modernity
Super Inox designs, works and develops a wide range of finishes for its taps. Always attentive to design, craftsmanship and research, over the years the company has been able to greatly increase its know-how in this aspect by providing proposals always suitable for contemporary and modern environments, without forgetting practicality and durability. 
Discover on our website all the range of finishes.